Convent of Mercy Academy 'Alpha'


Online Resource Booking
Summary Steps to reserve resources
The Resource Booking system can be used to schedule resources available at the Convent of Mercy Academy 'Alpha'.

At this time, it is being used to schedule Zoom Sessions for staff members who need more than the 40 minutess time period.
Logging into the System
1. From your Web browser, go to https://bookit.cmaalpha.com/ or from the main web site (https://cmaalpha.com) and click the StaffBookIT icon

2. At the sign in page, click sign in with Google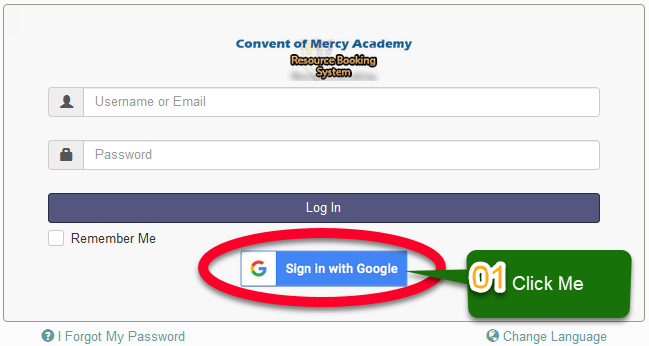 3. Staff Enters their CMAAlpha email Address (or Select Account if you are already logged into your email account)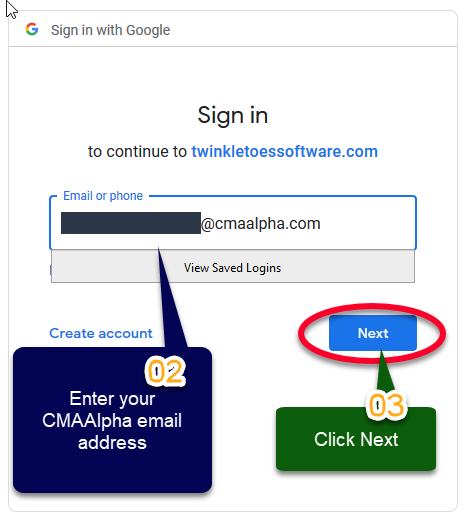 4. Enter your corresponding password for your email address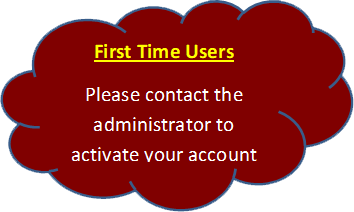 Reserving your Resource
1. The Bookings Page is set as your default page. This page can also be accessed from Bookings Sub-Menu found under the Schedule Menu as shown in the diagram below

2. Select the specific date and time period for the Resource being requested by clicking on it. You may also click and drag to select more than one time slots


3. Fill out the form accordingly; Field indicated with a red asterisk indicates a compulsory field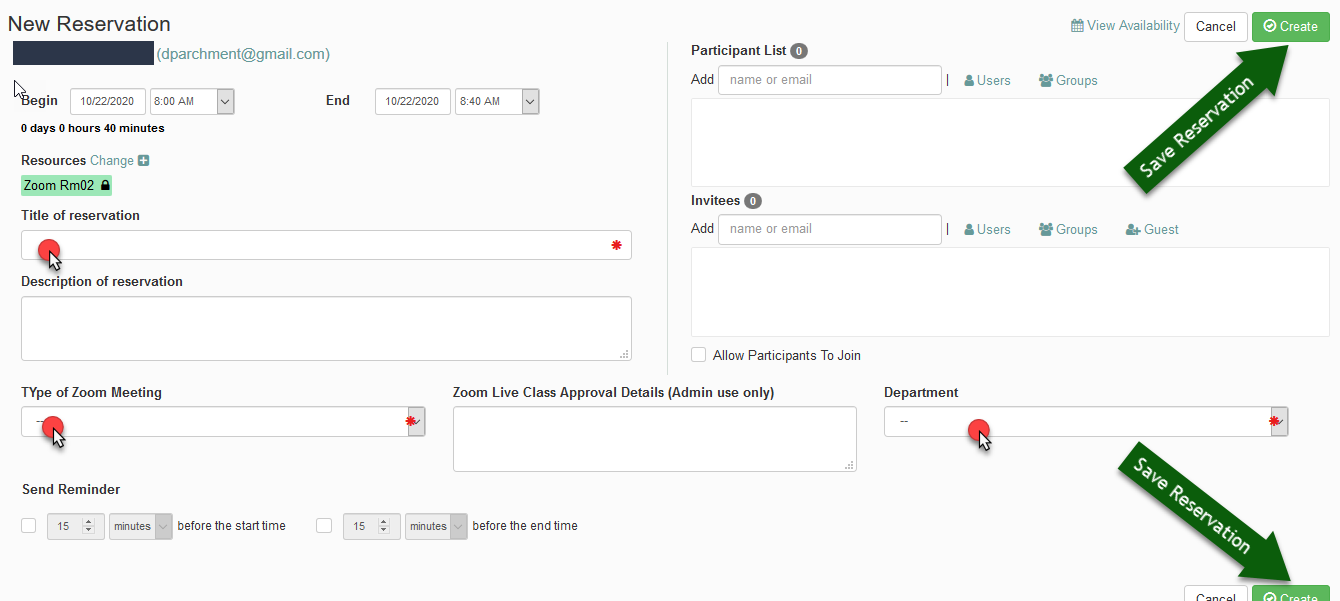 Example of Reservation Details
• Title of Reservation – Chemistry Class 401
• Type of Zoom Meeting – Online Class
• Department – Science
Click create button to make the reservation. It will be stored in a waiting to be approved state.
NB
• A notification email will be sent to the staff member who made the reservation.
• For Zoom Rooms, the request will be granted automatically within 1 hour and the details of the Zoom Meetings will be emailed to the staff member who made the reservation.